Chef Biggle was one of the Biggles in Biggleland. He was the cook.
Personality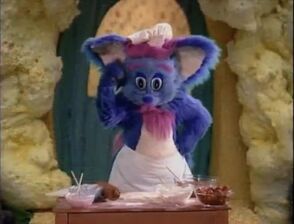 He gathers all the ingredients, stirs them, bakes a cake, puts frosting and icing, puts it in a box, and gives it to the kids.
Appearances
He has blue fur, a pink tail, and big ears with cream insides, and a mustache. He wears an apron, a white cap, and glasses.