Tags: apiedit, Visual edit

Line 14:
Line 14:
 

*William "Billy" Biggle (Frat Fuller and Dan O'Luinn; voice by Julene Renee)

 

*William "Billy" Biggle (Frat Fuller and Dan O'Luinn; voice by Julene Renee)

 

*Ruby Biggle (Kimberly Bretto Smith, Scott Malchus, Amy Manlapaz and Marilyn Rising; voice by Julene Renee)

 

*Ruby Biggle (Kimberly Bretto Smith, Scott Malchus, Amy Manlapaz and Marilyn Rising; voice by Julene Renee)

 
+
 

==Kids and Adults==

 

==Kids and Adults==

 

*Chris Aguilar

 

*Chris Aguilar
---
Revision as of 17:26, 6 April 2016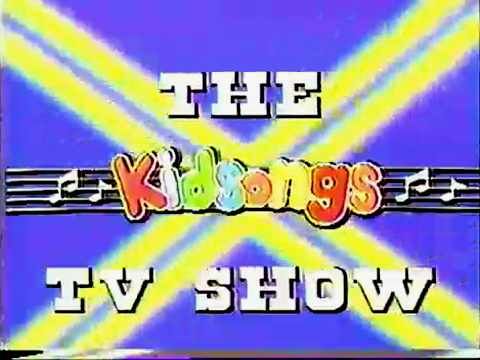 The Kidsongs Television Show is a music/song television show. There are videotaped nursery rhymes/covers of pop songs.
History
The Kidsongs Television Show was aired on PBS in 1994-1998. In 1987-1988, in season 1, it was called "The Kidsongs TV Show". In 2000, in United Arab Emirates (Arab League), It was called "الأغاني/الموسيقى لعرض تلفزيون الشباب" and "The Songs/Music for the Young Television Show".
Logo Timeline
Biggle Cast
William "Billy" Biggle (Frat Fuller and Dan O'Luinn; voice by Julene Renee)
Ruby Biggle (Kimberly Bretto Smith, Scott Malchus, Amy Manlapaz and Marilyn Rising; voice by Julene Renee)
Kids and Adults
Chris Aguilar
Lynsey Bartilson
Asa Karsten Bernstine
Janessa Ray (Beth)
Christian Buenaventura
Tiffany Burton
Sergio Centeno
Jessica Fried
Brooke Garrett
Aaron Harvey
Mark Humphrey II
Kamran Kamjou
Brady Kimball
Ryan McCutchan
Michael Minden
Megan Miyahira
Troy Mullins
Hassan Nicholas
Maiya Norton
Evan Paley
Miriam Paley
Alexandra Palm
Sara Perks
Katie Polk
Lana Richards
Casey Rion
Shira Roth
Dava Schatz
Melanee A. Shale
Janet Veyts
Kevin Williamson Jr.
Stephanie Dubois as Mrs. Wilson
Lief Jonansen and Roger Scott as Mr. Forbes
Pete Fremin as Jack Frost.